Carpet Cleaning For Restaurants in Greater Cincinnati & Dayton
If you own a restaurant or work in the foodservice industry, you already know that the cleanliness of your restaurant has a significant impact on the visitors' experience. Our aim as restaurant carpet cleaning specialists is to go above and beyond appearances by providing complete restaurant carpet cleaning services that safeguard your workers and visitors from the most prevalent germs and bacteria.
The flooring of restaurants is subject to a lot of stress. Dirt, rain, mud, and even slush may be dragged in from outdoors with a constant stream of customers all day, and in some cases all night. Grease and dirt may be traced from the kitchen to the dining room by employees. Spilled beverages and spilled food contribute to the accumulating mess.
All of this can affect how the carpeting in the restaurant looks, making it appear dull and dirty. If these stains are allowed to be set for long periods, they can also cause a musty smell throughout the restaurant. This can affect the dining experience of the eater and make the restaurant less appealing.
Teasdale Fenton offers professional-level commercial service at a competitive price. We offer spot dyeing, use eco-friendly products and our process ensures fast drying time. Our state-of-the-art machines and experienced technicians provide deep cleaning while using less water. This means less drying time, important for restaurants that are open 24 hours.
Call us today at 513-729-9793 to know more about our restaurants' carpet cleaning service with free estimates!
Convenient Choice Restaurant Carpet Cleaning in Dayton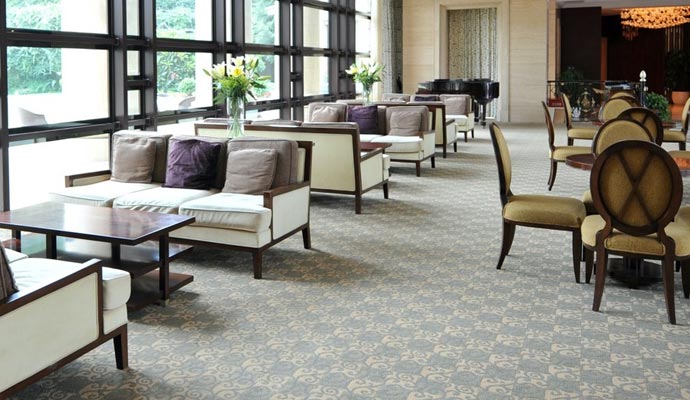 Our carpet cleaning technicians are specially trained to use specialty cleaning equipment and commercial-grade cleaning products to ensure quality service. With Teasdale Fenton, you can feel confident that your restaurant is protected against dirty surfaces. We know that knowledge is power so our technicians are equipped with commercial carpet cleaning and industry knowledge to get the job done skillfully.
Our cleaning products are formulated especially for deep-cleaning with effective bacteria-fighting agents to ensure that your customers' well-being is protected. We believe that our high-quality carpet cleaning products are a way to show you care about consumers and the environment. That's why our cleaning products are IICRC certified to ensure quality and performance through safer chemical ingredients.
Why Choose Us For Restaurant Carpet Cleaning in Dayton
Grease in the air from the kitchen settles into all fabric in a restaurant. When the grease starts to build up on carpet and upholstery, it can leave a sticky residue. Airborne dust, pollen, and other debris will cling to this residue. The results are odor and stains that are hard to remove with basic cleaning tools or products. A deep-cleaning service is needed to remove this set-in type of mess.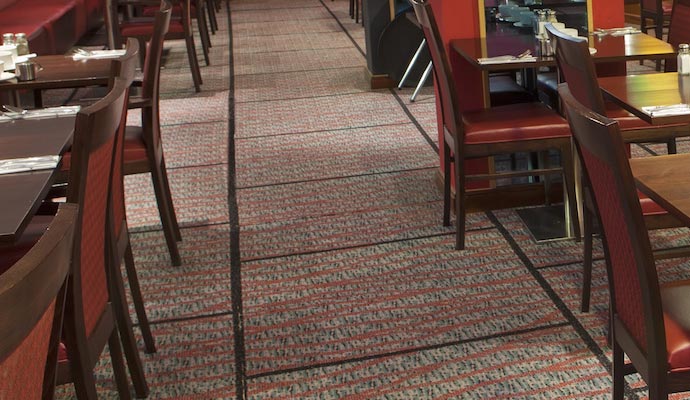 Our professional carpet cleaning service use more powerful cleaning products and equipment to remove the mess. Our processes remove soil and other trapped materials in the fabric. Professional equipment also removes excess moisture as it cleans, so the carpet dries faster to prevent downtime and to reduce the risk of mildew smells later.
Restaurants are not only judged by the quality of their food but also by the cleanliness of their establishment. We can help to brighten and freshen any restaurant carpet or upholstery for a cleaner and more hygienic dining room and waiting area.
You can always get our services in Aberdeen, Amelia, Bellevue, Bethel, California, Chilo, Dayton, Dry Ridge, Eaton, Falmouth, Florence, Greenfield, Hamilton, Hebron, Independence, Jonesville, Kenton, Latonia, Lynx, Mason, New Paris, Newport, Okeana, Oxford, Patriot, Ripley, Ross, Sabina, Trenton, Union, Verona, Walton, West Union, and other cities throughout our OH service area.
Besides restaurant carpet cleaning, we also provide services for Steam Cleaning, Pet Urine & Odor Treatments, Wood Floor Replacement, Carpet Dyeing, Concrete Cleaning, Fire Damage Restoration, Smoke & Soot Restoration, Rug Cleaning, Encapsulation Cleaning, Sanitation & Disinfection, Duct Cleaning and many more! Call us today at 513-729-9793 or contact us online to get our services!