Types of Air Ducts We Clean in Cincinnati, OH
The ducts of your HVAC units should be cleaned from time to time as it helps to keep the indoor air quality comfortable. At Teasdale Fenton Cleaning & Property Restoration, our certified HVAC technicians are trained and experienced to clean all types of ductwork. Moreover, we use state-of-the-art equipment for all our cleaning services. If you reside in Alexandria, Springboro, Hamilton, and nearby areas in Greater Cincinnati Area, just reach us at 513-729-9793.
Efficient Ductwork Cleaning in Ohio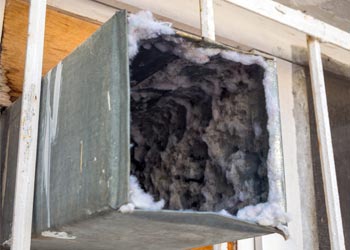 Ducts can be made of different materials and be in different shapes and sizes. There are metallic and non-metallic options for different locations as well. Let's talk about metallic ductwork first, these are usually made from either aluminum, stainless steel, or carbon steel (black iron). Metallic ducts are used for applications that involve pipes and chimneys. The next popular material for ductwork is Fiberglass Reinforced Plastic (FRP), which is mainly used for chemical exhaust and underground duct systems.
And the duct system that is used in your home or commercial spaces is Fabric Ducting (textile ducts) which is made of absorbent polyester material. Your property might also have Flex ducts, these types of ducts are usually insulated which makes it a perfect choice for residential usage.
Our team at Teasdale Fenton Cleaning & Property Restoration is familiar with all types of ductworks. They are constantly trained and updated, so you can rest assured that your HVAC cleaning will just be perfect if you plan to hire us!
Why Should You Consider Cleaning Air Ducts
Air ducts can contain mold, dust, grime, and other contaminants which circulate throughout your home when an air-conditioner or heater is switched on. These pollutants deteriorate the indoor air quality of your property.
If the ductwork is clogged up with dirt and grime, your HVAC unit will not be able to function properly which might increase your energy bills.
Contact Teasdale Fenton Cleaning & Property Restoration and get your ducts cleaned by the best team in Ohio.