Hotel Carpet Cleaning & Maintenance in Cincinnati & Dayton, OH
Hotel carpets say much about a hospitality chain's commitment to and investment in its customers. Consistent, effective carpet care helps preserve that clean first impression, and it extends the life of the major financial investment that is hotel carpeting. At Teasdale Fenton Cleaning & Property Restoration, we can provide a hotel carpet cleaning schedule that makes the color, pattern, density, material and overall look of your carpets last.
Contact us today at 513-729-9793 or from anywhere in our Cincinnati service area to learn more about our hotel carpet cleaning service and free estimates!
Teasdale Fenton Has Superior Hotel Carpet Cleaning in Dayton, OH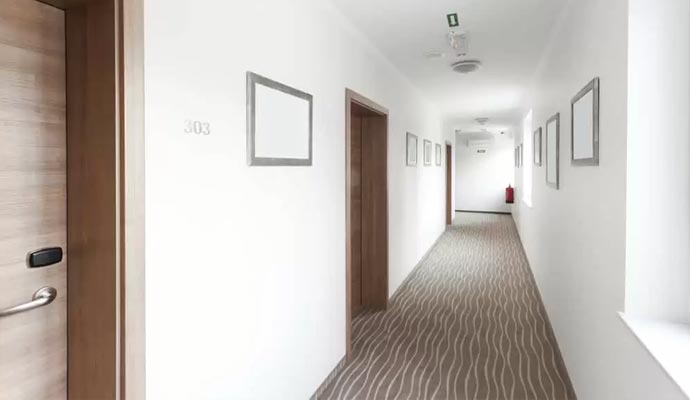 Our hotel carpet cleaning meets the highest industry standards and won't disrupt your daily operations. Our powerful, truck-mounted extraction system that dispenses water at 120-180 degrees with our 500-psi vacuum can tackle nearly any stain, from wine and soft drinks to candle wax and chocolate.
Our hotel carpet cleaning package includes all rooms hallways, lobby and common areas. Teasdale Fenton also utilizes a low moisture (VLM) encapsulation method, a newer cleaning method for hotel carpets that require faster drying. A pre-conditioning detergent dissolves carpet fiber bonds to dirt or stains, and is vacuumed away.
Trust Teasdale Fenton For Professional Hotel Carpet Cleaning in Cincinnati, OH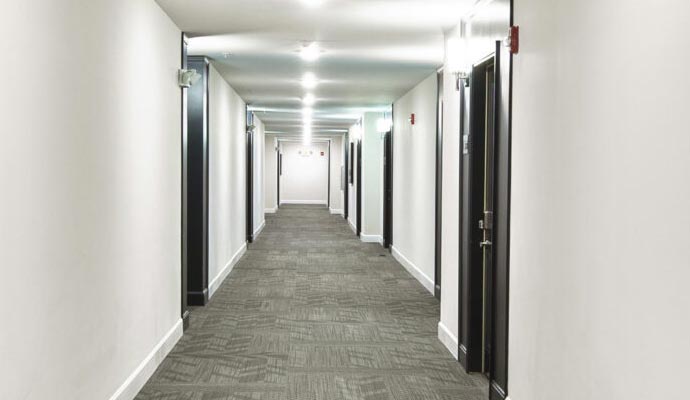 Along with the best hotel carpet cleaning services in Greater Cincinnati, Teasdale Fenton Cleaning & Property Restoration guarantees:
Over 22 years experience in carpets and other cleaning
Expert understanding of handling industrial strength steam cleaners
Preserving your carpet to its best possible condition
No harmful or corrosive chemical cleansers
24/7 emergency response and stand-by call centers
Better Business Bureau (BBB) members and IICRC Clean Trust-Certified Technicians
Services that are 100% touchless for Covid-19 Response and Protocol, including those specifically for hotels
We also provide services for steam cleaning, pet urine & odor treatments, wood floor replacement, carpet dyeing, concrete cleaning, fire damage restoration, smoke & soot restoration, rug cleaning, encapsulation cleaning, sanitation & disinfection, duct cleaning and many more.
We serve Aberdeen, Amelia, Bellevue, Bethel, California, Chilo, Dayton, Dry Ridge, Eaton, Falmouth, Florence, Greenfield, Hamilton, Hebron, Independence, Jonesville, Kenton, Latonia, Lynx, Mason, New Paris, Newport, Okeana, Oxford, Patriot, Ripley, Ross, Sabina, Trenton, Union, Verona, Walton, West Union, and cities throughout our Cincinnati service area. Call us today at 513-729-9793 or contact us online to learn more.