Professional Property Restoration & Cleaning in Burlington
If you need property restoration & cleanup, carpet cleaning, hardwood floor, furniture, area rug and air duct cleaning or replacement in Burlington, the most trusted and reliable professional service is Teasdale Fenton Cleaning & Property Restoration. When you require residential or commercial cleaning or restoration, contact the experienced and well-trained team at Teasdale Fenton.
We are proud to be the leading provider of comprehensive cleaning services for both home and business owners in Burlington. We are ready to assist you whether your property has been damaged and requires post-restoration cleaning, or you simply want to set up an ongoing maintenance plan.
Call us today at 513-729-9793 to schedule any of our damage restoration services in Burlington.
Teasdale Fenton Has Fire Cleanup & Restoration in Burlington, OH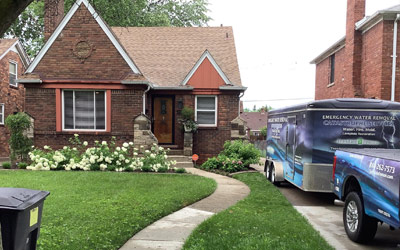 For fire damage in Burlington, our emergency response team is available 24/7, and will quickly get to work to minimize your loss and eliminate any potentially hazardous conditions.
We are a full-service restoration contractor that handles everything in-house, from board-up, cleanup, and repairs to full property reconstruction. For your security and peace of mind in Burlington, we are fully licensed, insured, and bonded. Our team is prepared to handle all degrees of damage, from a small home to a large commercial building.
We work effectively and timely, in order to help hasten your emotional recovery from trauma brought on by disasters like fire or smoke damage. Depend on us in Burlington for fire damage restoration.
Teasdale Fenton Provides These Fire Damage Restoration Services:
Call Teasdale Fenton for Cleaning & Restoration in Burlington, OH
Teasdale Fenton Cleaning & Property Restoration is happy to provide the following services in Burlington:
Check our website for special online offers among our services. We provide top-notch cleaning and restoration services for homeowners and businesses in Aberdeen, Addyston, Alexandria, Amelia, Aurora. Call 513-729-9793 or contact us online today.
Customer Reviews from Burlington
Michael L from Burlington, KY
Dec 9th, 2018
I'm happy with the service I received.I really enjoy the carpet deodorizer the technician used. It smells great!
Walt R. from Burlington, KY
Dec 3rd, 2013
Our service man (Rob) did a great job, very good image for your company! Have him do next time for us