Church Carpet Cleaning Specialist in Greater Cincinnati & Dayton
The task of keeping a church clean for a volunteer crew may be daunting. You'll want to hire carpet cleaning professionals even if you have excellent volunteers. When we talk about creating a welcoming atmosphere of the church for first-time visitors and your church members, our professional carpet cleaners at Teasdale Fenton know the importance of possessing a clean, well-maintained place to gather and worship.
We are committed to keeping your church nice and clean so that you can focus on your purpose. Your church's carpets are a clear indication of its cleanliness. First impressions count and we can make your church look and smell great! We also understand the problems that churches have in terms of scheduling and are willing to work according to your demands. Additional cleaning can be provided before to or after major events, as well as regularly.
Contact us today at 513-729-9793 to know more about our church carpet cleaning service with free estimates!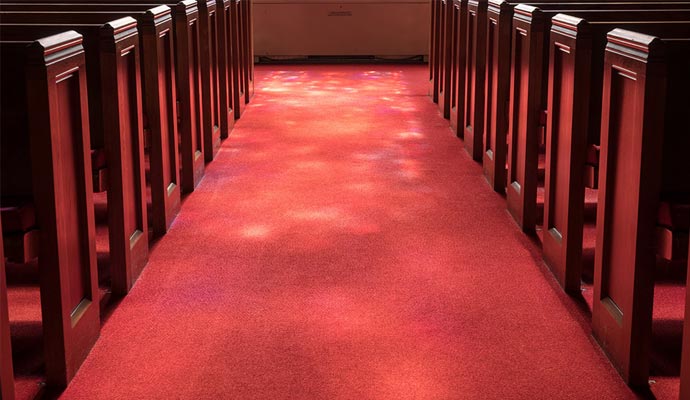 Benefits Of Professional Church Carpet Cleaning in Cincinnati, OH
Places of worship are sanctuaries built for both contemplation and celebration. Therefore, we are the go-to service for church carpet cleaning in Aberdeen, Amelia, Bellevue, Bethel, California, Chilo, Dayton, Dry Ridge, Eaton, Falmouth, Florence, Greenfield, Hamilton, Hebron, Independence, Jonesville, Kenton, Latonia, Lynx, Mason, New Paris, Newport, Okeana, Oxford, Patriot, Ripley, Ross, Sabina, Trenton, Union, Verona, Walton, West Union, and other cities throughout our OH service area.
We Will Get the Following Benefits Choosing Our Church Carpet Cleaning Service-
Strict Protocols: As professionals, we strictly maintain Centers for Disease Controls (CDC) COVID-19 guidelines and recommendations for cleaning and disinfecting. We'll help you with routine cleanups, know how to keep different surfaces hygienic and use effective products to maintain your carpet facilities' safety.
Extends the Life of Carpet: One major benefit of our professional carpet cleaning service is that it helps extend the life of the carpet used in church. Over time, dirt, dust, allergens, and other debris accumulate in the carpet and get embedded within the fibers which can eventually cause the fibers to split and deteriorate. Removing this build-up of dirt and debris will help improve the longevity of the carpet as dust and other debris are more likely to adhere to a dirty carpet than a clean carpet.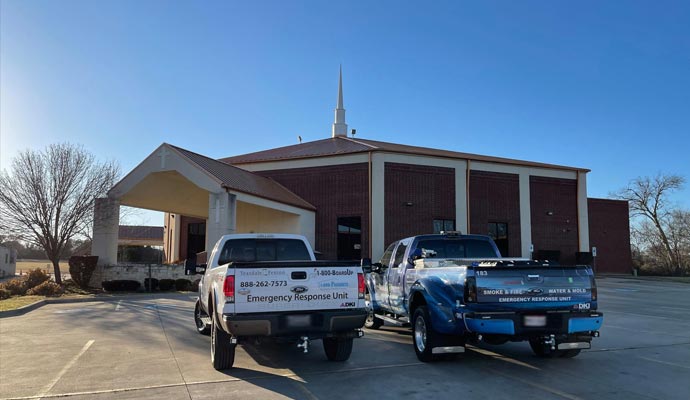 Healthier Parishioners: Hygiene is particularly significant in the post-pandemic era. As we strictly follow CDC guidelines for Covid-19 and their additional cleaning protocols, protecting both the church's investment for clean carpets and visitors prone to respiratory illnesses and allergies is our priority.
Eliminates Carpet Stains: After our professional carpet cleaning, you shouldn't have to worry about looking at the ugly spots or be embarrassed in front of the visitors.
Help Prevent Mold Growth: Dust mites are microscopic and are the leading cause of dust allergies for the visitors and worshipers at church. Dust mites can create health issues for those allergic to dust. Our professional carpet cleaning can help free the church area of dust and get fresh air.
A Healthy Congregation Begins With A Clean Church
Church cleaning services may appear to be an expensive investment, but the health and safety of your church employees, congregants, and visitors make it well worth it. You'll have a safe, sanitary, and healthy environment that will make everyone's worship more meaningful.
We provide highly trained professionals to perform detailed carpet cleaning tasks for churches in Cincinnati, OH. With 24/7 customized services, we aim to reduce your operating costs while providing spotless facilities.
Apart from church carpet cleaning, we also provide services for Steam Cleaning, Pet Urine & Odor Treatments, Wood Floor Replacement, Carpet Dyeing, Concrete Cleaning, Fire Damage Restoration, Smoke & Soot Restoration, Rug Cleaning, Encapsulation Cleaning, Sanitation & Disinfection, Duct Cleaning and many more! Call us today at 513-729-9793 or contact us online to get our services!