How to Prevent Mold from Water Damage in Cincinnati Ohio
Generally, after an unsudden storm/flood or any sort of water damage, there are roughly 24 to 48 hrs to prevent the growth of a mold. Molds can easily cause damages on your personal valuable assets but more importantly, it is extremely hazardous for the health of your loved ones. If you have experience in the drying out process which is typically mastered by restoration companies such as ourselves then you should immediately start it. 
If you spot that the mold is increasing by growth then chances are it will be very hard for you to get your home back to its previous healthy environment and the process of drying out will be time-consuming. 
This is why you will need the professional help of Teasdale Fenton Cleaning & Property Restoration to immediately continue their restoration process in order to prevent the growth of the mold, the earlier the better. If you live in Aberdeen, Bellevue, California, Amelia, Cleves, Dayton, and other cities throughout Greater Cincinnati. Please give us a call at 513-729-9793 and our friendly customer care service will dispatch our experts who will conduct a free inspection.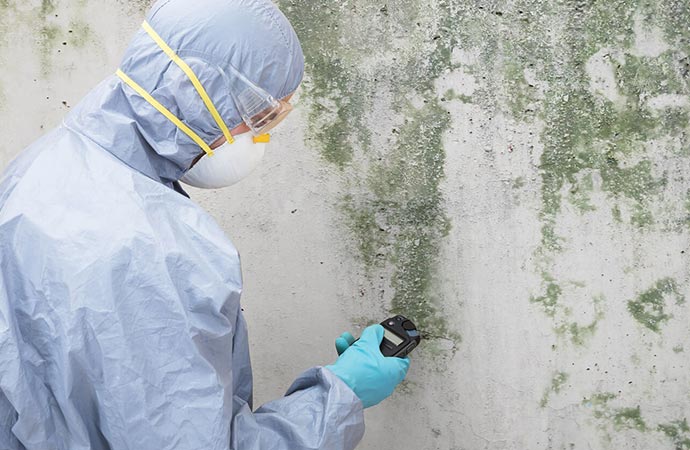 Teasdale Fenton Cleaning & Property Restoration's Mold Prevention Methods
Remove water as soon as possible
Use fans to dry the carpet faster
Dehumidifying machines remove excessive moisture, you will need imported chemicals to perfectly achieve this.
Steam-clean carpet and floor
Sanitize walls and baseboards
Look for water damage and remove furniture from wet flooring.
Let Us Handle Your Mold Damage Issues in Cincinnati Ohio
When it comes to restoration and cleaning services then Teasdale Fenton Cleaning & Property Restoration is your best friend. Our company has been providing effective water damage services which include mold remediation, mold damage control, household mold prevention, and many more. It is our prime goal to achieve our customer's trust and provide them with permanent mold damage solutions. If you spot any signs of mold then instead of applying DIY methods that have chances to increase the growth of the mold, give us a call today 513-729-9793. Our over-friendly customer care service will dispatch a group of expert who is well trained and licensed.