Chinese Rug Cleaning in Cincinnati, OH
There are Chinese rugs that date back as far as the third century B.C. However, China began to bulk produce only after the 1960's and it did take them some time to start exporting these overseas. At Teasdale Fenton Cleaning & Property Restoration, our team specializes in cleaning all forms of area rugs. Our top-rated service and expertise allowed us to thrive in the industry for so long.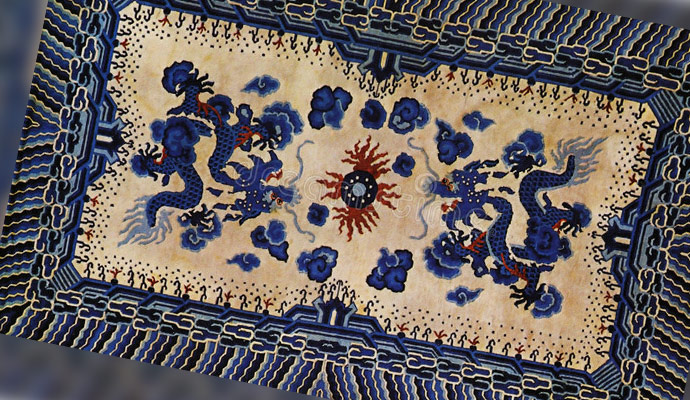 We also hand clean Chinese rugs to preserve the vibrant colors of the pieces. Once we clean and dry your rug it will be as good as a new one. Connect us if you reside in Aberdeen, Bellevue, California, Decatur, Erlanger, and other parts of our Greater Cincinnati.
Dial 513-729-9793 or click here to talk to one of our representatives.
Why Should You Clean Your Chinese Rugs?
With time, heavy foot traffic, pet urine, liquid spills will start to damage the fibers of your rug. Foot traffic might have a lot of unseen dirt which will set deep into the fibers, moreover, if dark liquids spill on rugs, blotting away the area will only provide a temporary solution. You will need to consider deep cleaning if you want to remove the spots seamlessly.
Our deep cleaning method will ensure the most stubborn stains are removed without affecting the fibers. We recommend not cleaning the spots using abrasive chemicals as it can discolor and ruin the beauty of your Chinese rug.
We also trim fringes and ensure unpleasant odors are removed.
Why Choose Teasdale Fenton Cleaning & Property Restoration?
Free pick-up and drop-off option
State of the art equipment & facility
10% military and senior discount
24/7 response for emergency clean-up
Call us at 513-729-9793 to know more!