Carpet Cleaning for Gyms & Athletic Facilities in Cincinnati, OH
People visit the gyms and athletics center to get some exercise. Apart from that, these places provide a way to escape from their daily lives or enter an environment where they can boost their confidence by moving their muscles. But if the carpet of your gyms and athletics center is not clean, then people won't feel welcome and won't feel comfortable doing some yoga or other exercises on those dirty carpets.
Cleaning requirements change depending on the type of industry. Allow Teasdale Fenton Cleaning & Restoration to work with you to develop a regular cleaning program or a one-time cleaning service that fits your requirements and budget. Contact us online or call us at 513-729-9793 to book our services. Our services include steam cleaning, pet urine and odor treatment, emergency services, and many more.
Benefits of Carpet Cleaning in Gyms & Athletics Facilities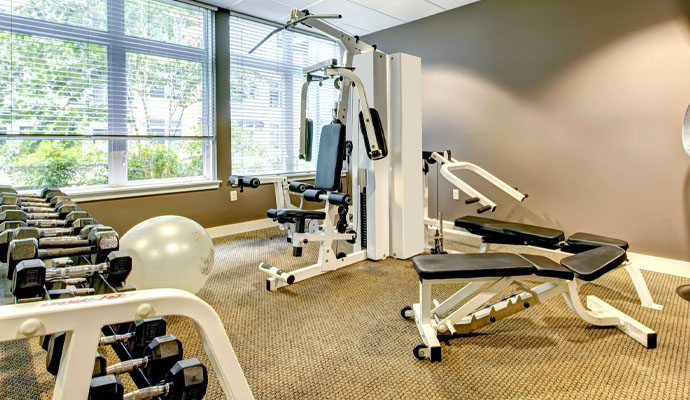 Here are a few benefits you may look forward to:
It gives you peace of mind to know that everything is clean.
You get good value for your money, whether you spend it once or several times.
A secure setting for you, your employees, and your customers.
The ability of your company to remain open during difficult times.
Choose Teasdale Fenton For Commercial Carpet Cleaning In Cincinnati & Springfield, OH
Along with the best commercial carpet cleaning services in Greater Cincinnati, Teasdale Fenton Cleaning & Property Restoration guarantees:
Over 22 years experience in carpets and another cleaning
Expert understanding of handling industrial strength steam cleaners
Preserving your carpet to its best possible condition
No harmful or corrosive chemical cleaners
24/7 emergency response and stand-by call centers
Better Business Bureau (BBB) members and IICRC Clean Trust-Certified Technicians
Services that are 100% touchless for Covid-19 Response and Protocol
Let us clean carpets of your gyms and athletics facilities squeaky clean so that your clients can work out in a comfortable and clean environment. It will also boost your business to a great extent. So if you live around Midland, Lynchburg, Fayetteville, Owensville, or our other service areas, contact us at 513-729-9793.