Reasons to Get Professional Carpet Cleaning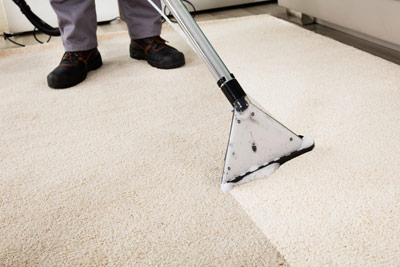 Seeing your carpets dirty and dingy can prompt you to clean them. But the task is best accomplished by experienced professionals who have the right equipment, proper cleaning materials and necessary experience to make sure the task is completed safely and efficiently.
Not all carpets are made alike, which is why what can work with one carpet may not necessarily work with another. If your sister tells you that she used a specific carpet cleaner and it worked wonders for her carpet, it may not necessarily work for the one that you have. This is one reason why a professional carpet cleaner is your best option for getting that carpet looking as good as new.
Why Professional Carpet Cleaning is Better
Even if you buy yourself a carpet cleaning machine and get the right carpet cleaner for your carpet, you still won't get the kind of clean that a professional carpet cleaner can get. There are a lot of reasons why you should hire a pro to do this kind of work for you, and here are some of them:
You save money – yes, you won't have to buy a carpet cleaning machine that you only get to use once in a while and you won't have to buy gallons of carpet cleaner that you only get to use sparingly. Even if you don't buy a carpet cleaning machine and decide to rent one, it will still be more costly than hiring a professional to clean your carpets for you.
You get your carpets cleaned effectively – even with the right equipment and cleaner, you cannot guarantee that you will get your carpets cleaned as well as a professional can. Not only will they be able to clean your carpets for you more effectively even with their eyes closed, but they can also do so without damaging it.
You don't have to do any of the work – why slave at getting your carpet clean and not be sure that you can get the job done when you can sit back, relax, and have someone else do it for you the right way? Save yourself the work and the trouble of such a task by hiring a pro to do this for you.
You get sanitized carpets at the same time – professional carpet cleaners do more than just clean your carpets. They also sanitize it and make it smell fresh, giving you carpets that are free of bacteria and musty odors.
You eliminate the danger of mold growth – pro carpet cleaners use equipment and cleaning methods that don't require too much moisture. This means your carpets are left totally dry after they are cleaned, removing any possibility of mold or mildew growth.
When you need to have your carpets cleaned in Greater Cincinnati, OH, Teasdale Fenton Cleaning & Property Restoration is the company to trust. Aside from general carpet cleaning services, we can also help you remove pet odors from your carpets. We also offer steam cleaning for carpets with deep-seated dirt, carpet repair, and upholstery cleaning. Contact us and get your carpets professionally cleaned by calling 513-729-9793 .