The Five Levels of Mold Remediation in Cincinnati & Bellevue, OH
Once your property is invaded by mold and bacteria, it is difficult to get rid of these harmful microorganisms. Expert assistance and attention to detail will be needed if you want to eradicate the mold. Hence, it is better to take precautions to avoid mold growth, however, if your home or commercial space is already affected, call a professional mold remediation company the soonest.
Mold spores are always present in the air. The problem arises when these spores come in contact with a damp or moist surface. Once mold starts to breed, it can spread wildly in less than two days. Mold in your property can be a serious health hazard that causes major structural damage to your home or office in Aberdeen, Bellevue, California, Amelia, and other cities throughout our Greater Cincinnati service area. Read and learn more about the five levels of mold contamination and guidelines to follow while removing mold from your property.
Level 1 (10 Square Feet or Less):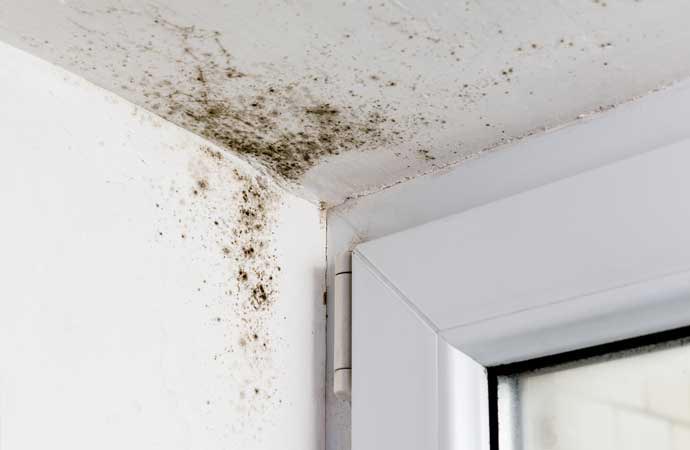 When the infestation is little as 10 square feet of surface you might feel tempted to remove the mold yourself. Well, this is not a bad idea, however, you should wear protective gear like PPEs, masks, and gloves, while cleaning.
Level 2 (10 to 30 Square Feet):
If a single wall panel has been affected, it falls under level 2. For cleaning the mold yourself in this stage, you have to add some more precautionary steps. If the mold has infested nearby contents, double wrap those with plastic sheets to prevent spreading. Also, vacuum the area with a heavy-duty vacuum cleaner for maximum efficiency.
Hiring a professional mold remediation company is wise for level 2 infestation as they will use HEPA filters and other state-of-the-art equipment providing you peace of mind.
Level 3 (30 to 100 Square Feet):
If multiple walls, the entire flooring, or your room has been affected, this infestation will fall under level 3. It is wise to seek professional help from this step forward because incorrect remediation attempts can worsen the situation.
Level 4 (Over 100 Square Feet):
This is when the mold has spread through your entire home and beyond. Call a restoration company that hires certified mold testers and can also remediate the infestation. Ensure your family is moved to a safe place during the restoration procedure.
Level 5 (AC units and HVAC systems):
If you notice earthy foul smells emitting from your cooling or heating units, it might be an indication that the units have been infested. While you wait for certified remediation experts to arrive, shut off the units for safety.
Rely on Teasdale Fenton Cleaning & Property Restoration for the Best Mold Remediation Services in Amelia, Aberdeen, & Cincinnati
For almost two decades, Teasdale Fenton Cleaning & Property Restoration has set the industry standard for mold testing & mold remediation services in the Greater Cincinnati area. Whether you live in Ohio, Kentucky, or Indiana, our IICRC-certified mold experts have got you covered! Contact us online or give us a call at 513-729-9793 ASAP for emergency mold testing or mold remediation today!