Sewage Backup Cleanup Service in Cincinnati, OH
When sewage backs up and seeps into your bathroom or living room, you can be sure that flooding won't be your only problem. Sewage water carries millions of bacteria and viruses that can pose serious health risks to both people and pets. Cleaning up after sewage backup is a tough job which is best handled by trained professionals. If you're looking for a restoration company that can take care of your sewage problem, contact Teasdale Fenton Cleaning & Property Restoration and we'll be ready to help right away. Our team of restoration experts can conduct a thorough inspection and provide a free quote for sewage backup cleaning and restoration.
Three Categories of Sewage Water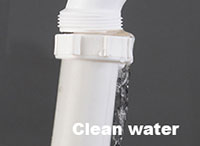 Category 1: Clean Water
Clean water occurs when a pipe is leaking heavily or a water supply line breaks. This category is not as harmful as the other two categories, but it can become a category 2 or 3 if not treated immediately. The water's degradation level can be determined by the length of exposure, temperature, and surrounding contaminants.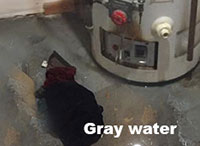 Category 2: Gray Water
Water is categorized as "gray" when it comes from a washing machine or dishwasher overflow. It may also come from toilet overflow, but the toilet water must only be contaminated with urine. Gray water may contain traces of bacteria and viruses, which causes illnesses and discomfort. It can also escalate to category 3 if left unattended or ignored.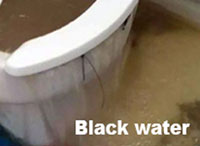 Category 3: Black Water
Black water is highly contaminated and can cause serious illnesses or potential death (if ingested). For this category, all forms of contact with black water must be avoided. This type of water contains untreated sewage, harsh chemicals, and microbes. Blackwater may come from:
Flooding rivers or streams
Standing water with microbial growth
Toilet water with fecal matter
When Sewage Backup Cleaning is Too Much to Handle, Call Us
At Teasdale Fenton Cleaning & Property Restoration, we have the professional expertise and equipment to completely remove contaminated water quickly and safely and provide water damage restoration. If you have a sewage backup problem in your residential or commercial property in Cincinnati, OH or surrounding areas give us a call at 513-729-9793. Our emergency services are on-call 24/7. Contact Teasdale Fenton Cleaning & Property Restoration today to learn more!