Health Hazards of Mold & Mildew
Molds are always present in the air, the problem arises when mold spores land on wet or damp spots and starts to grow. When these mold spores start to grow actively, it will cause different health difficulties, create structural problems in your property, and deteriorate the overall indoor atmosphere. Hence, molds should be eradicated as soon as possible.
If you notice signs of mold growth in your property, call a professional team who can test the extent of the damage and provide remediation the soonest. In Aberdeen, Bellevue, California, and other cities in Greater Cincinnati, Ohio, Teasdale Fenton is the place to trust. We have IIRC-certified mold testers who follow and abide by the EPA guidelines.
Call us at 513-729-9793 if you need emergency mold remediation. Our emergency team is standing by 24/7 and is just a call away!
Possible Health Difficulties of Mold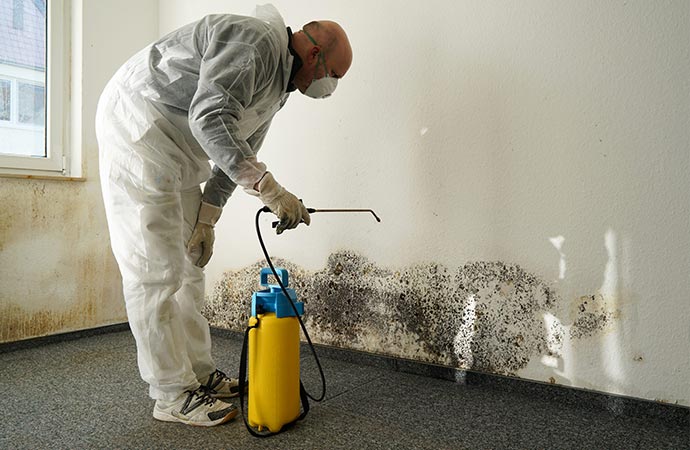 Molds, mildew, and other harmful pathogens will impact your health significantly especially if there are children or elderly residing in your household. People with weak immune systems are vulnerable to these microorganisms. An extensive report done by the Institute of Medicine (IOM) in 2004 found that being in damp indoor spaces triggered respiratory illnesses: nose and throat [upper respiratory] symptoms, cough, wheeze. A few of the other health issues caused by mold exposure include throat irritation, eye irritation, as well as skin irritation in some cases. Inhaling moldy air for a prolonged period can cause more severe health issues like asthma.
Follow These Simple Steps to Reduce and Prevent Mold Growth
Install a dehumidifier in your basement or crawl space.
Fix leaky indoor appliances.
Waterproof and insulate the basement as the area below your home is moist most of the time.
Don't carpet bathrooms and basements.
Clean the air ducts of your HVAC units.
Call a reliable mold testing company to eradicate mold growth in the early stage.