Humidity & Allergens from Water Damage in Cincinnati, Ohio
Do you know intense humidity can cause water damage? When the humid air cools, moisture collects as condensation; enough condensation damages absorbent surfaces while drywall and wood allow the moisture to penetrate. The consistent presence of condensation can also lead to mold growth. If you live in Cincinnati, Amelia, Harrison, other cities throughout our service area. Please give us a call at 513-729-9793 for a free estimate or click here to schedule an appointment today!
When mold is present, so are health hazards to humans. Symptoms may include:
Shortness in Breathe
Coughing & Wheezing
Runny Nose
Sudden Red Eyes
Headaches
Nausea
Water Damage Issues from Indoor Humidity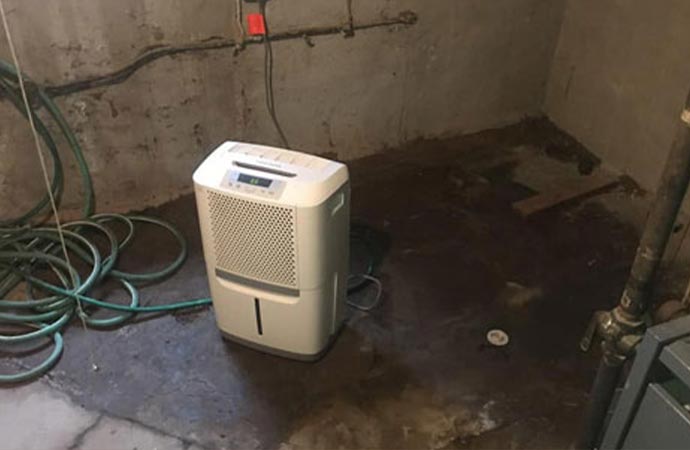 Here are some of the most common water damage issues caused by indoor humidity:
Mold Growth
Appliance Leak
Basement Flooding
Sump Pump Failure
Insulation Problems
Mechanical Problems
Damaged Assets
Floor And Wall Issues
Services We Provide For Humidity & Allergens in Cincinnati & Amelia, OH
Appliance Leak Cleanup
Mold Remediation
Basement Waterproofing
Sump Pump Installation & Repair Services
Insulation Replacement
Plumbing Leak Repair Services
Call Teasdale Fenton for Humidity & Allergens Relief in Cincinnati, Amelia, and Harrison
Teasdale Fenton Cleaning & Property Restoration is the leading restoration & cleaning company in the Greater Cincinnati, Ohio, area. Our licensed and experienced experts have spent decades remediating mold and removing humidity and allergens from the air in local homes and offices. When you need our help, call us at 513-729-9793 or click here to schedule an appointment today!