Black Mold Remediation Service in Cincinnati, Ohio
Black mold breeds in the dark and moist corners of a home, it is a fungal outgrowth that is known to be extremely toxic and dangerous for health as it produces mycotoxins. Touching or inhaling this mold can cause various health difficulties including, nasal irritation, coughing, and wheezing. Prolonged exposure to this harmful microorganism can also trigger asthma, allergies, and cause severe headaches. Call a professional mold remediation team as soon as you notice signs of these molds in your home.
If you reside in Aberdeen, Bellevue, California, and other cities in Greater Cincinnati, Ohio, Teasdale Fenton is the place to trust. Our mold testing and remediation experts are certified by the IIRC and abide by the EPA guidelines. We also have a 24/7 emergency mold remediation service, call us at 513-729-9793z and we will dispatch our emergency team.
Things to do if Your Property is affected by Black Mold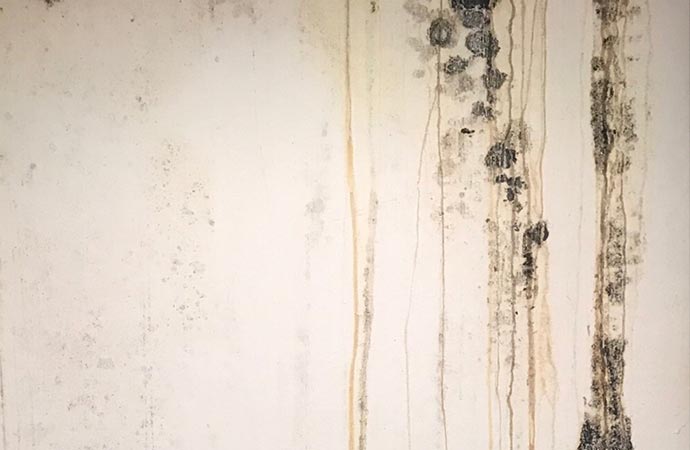 Do not attempt to clean the mold yourself as it can be quite risky and also worsen the condition of the affected area.
Black mold growth in your walls or floors is not a pleasant sight, and you might want to cover it up by painting over it. Do not do this until the mold has been removed completely.
Avoid placing a fan directly in front of the infested area.
Wear a protective mask and gloves if you need to be near the area. Teasdale Fenton's Comprehensive Black Mold Removal Service Include,
Mold testing by certified technicians which offers both air and swab test.
A remediation plan is outlined by senior project managers.
Complete mold removal using state-of-the-art-equipment.
We have been providing top-rated services in Cincinnati for years. Click here to read some of our reviews.
Want mold removal right away? Call us or contact us online.