Upholstery Cleaning Service in Cincinnati, Ohio
Upholstered sofas and couches accumulate dust and dirt way too quickly. Even if you get it cleaned by professionals once a year, these upholstered pieces will not be fully clean. We recommend vacuuming these once or twice a month, and call professionals for thorough clean-up at least two to three times a year.
In Amelia, California, Hamilton, and surrounding areas in Cincinnati Ohio, Teasdale Fenton Cleaning & Property Restoration can make the cleaning process easy for you. All you have to is dial 513-729-9793 or click here to book an appointment with our cleaning experts.
Upholsteries Cleaning Procedure for Cincinnati Properties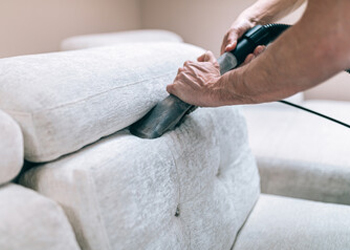 At Teasdale Fenton Cleaning & Property Restoration, our team is trained and experienced to handle each piece of upholstery with care. We understand that every piece is unique and a single cleaning method is not efficient. Hence, depending on the type of fabric used in each piece of furniture, we have designed different cleaning techniques for maximum efficiency.
First, we use our heavy-duty vacuums to clean off the accumulated dust from the surface. Then, assessing the make and material, we will either apply our dry-cleaning or steam-cleaning method to get rid of stubborn stains. Our deep cleaning ensures that the upholsteries are cleaned thoroughly. If there is hidden dirt deep inside the fibers, we will successfully extract it.
Trust Professionals for Best Results
Extracting stubborn dirt particles or stains from an upholstered piece is a back-breaking task, so it is best to trust trained professionals for this. Once our experts from Teasdale Fenton Cleaning & Property Restoration cleans your upholsteries, dirt, dust, and other pollutants that accumulate in the crevices of your upholstered furniture will be gone! This will inevitably extend the lifespan of your furniture and provide you with improved indoor air quality as dust particles from these upholstered pieces often cause irritations.
Want our services? Just give us a call and we will be on our way!