Professional Property Restoration & Cleaning Facilities in Dayton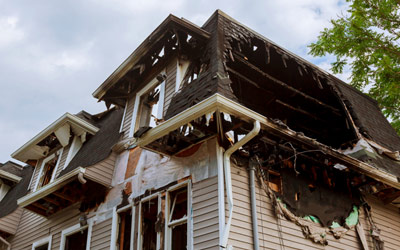 At Teasdale Fenton, we proudly offer a wide range of cleaning and property restoration services to address the unique concerns of residential and commercial property owners. Our cleaning experts are all highly specialized in their individual fields and are committed to providing you with top-quality services and unparalleled customer care.
When you reach out to us for cleaning services in Dayton or nearby places, we will arrive promptly and fully prepared with up-to-date cleaning equipment. We employ modern, cutting-edge techniques in order to provide superior results in no time.
We are proud to be a one-stop provider of restoration and cleanup services for any residential or commercial property—no matter the size of the property or the scope of the project.
Call us today at 513-729-9793 to get our service in Burlington with free estimates!
Prompt Service for Fire Damage Restoration & Reconstruction in Dayton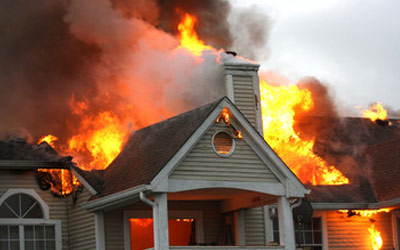 When a fire damages your property, we are here to help clean up and repair the damage. Our emergency response team is available 24/7, and will quickly get to work to minimize your loss and eliminate any potentially hazardous conditions on your property.
We are a full-service restoration contractor that handles everything in-house, from board-up, cleanup, and repairs to full property reconstruction. For your complete security and peace of mind, we are fully licensed, insured, and bonded. Our team is prepared to handle any size loss, from a small home to a large commercial building, and does so in a timely and effective.
We recognize the trauma and emotional upset that occupants suffer due to fire and smoke damage. Therefore, we work quickly and considerately to provide fire damage restoration.
Fire Damage Restoration Services:
We provide the following services for fire damage restoration.
Trust Us for Cleaning & Property Restoration in Dayton
We're a full-service for property damage restoration and cleaning company in your nearest areas i.e. Franklin, Ft Mitchell, Georgetown, Goshen, Gratis, Greenfield, Guilford, Hamersville and other nearby areas. We'll take care of board up and tarp over needs, debris removal, and reinforce the building to make it structurally sound. As a fully licensed and insured general contractor we can handle all repairs, up to and including complete reconstruction of destroyed sections of the building. Call us today at 513-729-9793 or contact us online to get our services in Dayton or nearby communities.
Customer Reviews from Dayton