24/7 Restoration Services
If you've experienced water damage from a flood, you know that fast action is essential. Teasdale Fenton has more IICRC-trained technicians than anyone else in the Greater Cincinnati area, so we can respond immediately to minimize your property loss. Using state-of-the-art restoration equipment, we provide water extraction, drying, and complete water damage restoration services.
When disaster strikes, and you need a restoration service, Teasdale Fenton will be there for you every step of the way. From assessment to final cleaning, we can take care of everything. Whether it be water damage, fire, wind, or mold, we'll help get your life back on track as quickly and painlessly as possible. Teasdale Fenton Cleaning & Property Restoration has been locally owned and operated for over 15 years. We have strong ties to the Cincinnati community, and we're dedicated to helping you and/or your business get back to where it was before the damage.
No matter when or where, we will be there for you. We answer our phones 24/7, and our specialists can arrive within 30 minutes. To make the entire process easier for you, we work directly with your insurance company to ensure everything goes as smoothly as possible.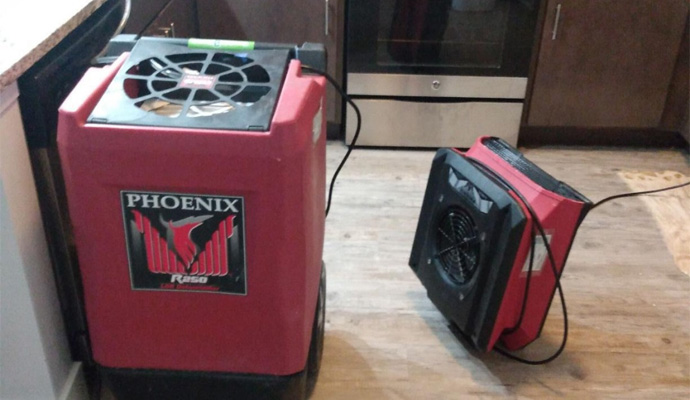 Teasdale Fenton can handle any water damage restoration project from start to finish. Water damage impacts homes, offices, and just about any other commercial facility. If not handled quickly and properly through water extraction and dehumidification, the cost of repairs from water damage increase rapidly and tremendously.
Minimizing damages and overall property loss is our first priority when it comes to water and mold damage. When you call Teasdale Fenton, you can be sure we're going in with the right equipment to save as much as we can.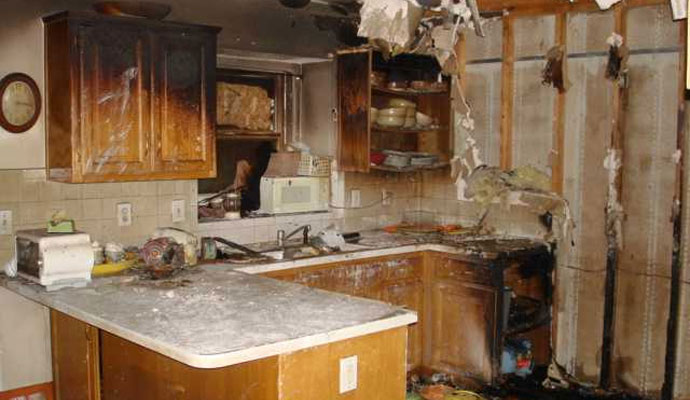 When fire or smoke damage occurs, we are ready in an instant with comprehensive services. No matter where or when the disaster strikes, we will be there to help get you through the restoration process as quickly and painlessly as possible. That's why we work closely with your insurance provider so no lines are crossed and everyone is on the same page.
Teasdale Fenton stays up-to-date on the latest remediation techniques for smoke and fire damage. Whether you need to repair a small corner of one room or a total reconstruction of the entire property, you'll find our IICRC-certified service technicians to be competent and caring. If your fire-related damages trigger the need for specialty cleaning services, we can help clean your damaged draperies or your soiled area rug as well.
Fire damage restoration can be stressful and take valuable time away from your work or your loved ones. Don't trust a sub-par restoration company with something so important, trust Teasdale Fenton! We will be there for you from discovery of the issue through getting your property back to its previous condition.