Rug Protection Services in Cincinnati, Dayton, & Amelia, OH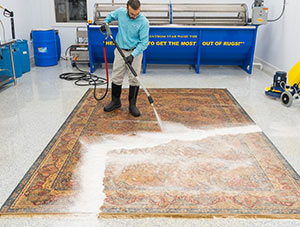 Teasdale Fenton Cleaning & Property Restoration provides the best available rug protection services for customers throughout our Cincinnati & Dayton service area, including the cities of Decatur, Latonia, Neville, and Manchester. Our first-rate rug protection services include pet odor removal, area rug cleaning, rug pads, rug repairs, and more. We can remove stains, odors, and provide insect repellent treatments to protect your natural and synthetic area rugs.
Visit Our New Rug Cleaning Website
At our highly equipped & well-managed storage area, we gently protect your area rug without using harsh chemicals that can damage rug fibers. These rug protection treatments are safe, hypoallergenic, and non-toxic for your family and pets. Contact Teasdale Fenton Cleaning & Property Restoration online or call us today at 513-729-9793 to learn more about our rug protection services, as well as our free storage and shipping services, in Hamersville, Manchester, and dozens of other cities that we serve in Ohio, Kentucky, and Indiana.
Rug Protection Treatments by Teasdale Fenton Cleaning & Property Restoration
Protector & stain repellant for rug fiber
Moth repellent for an area rug
Pet Stain Removal Treatment
Pet Odor Removal Treatment
Rug Padding
Rug Storage
Apply any of our rug protection treatments, like fiber protector or stain repellent, to retard soiling and help prevent spills, stains, and pet odors from becoming permanent. The specialists at Teasdale Fenton Cleaning & Property Restoration will gently and thoroughly clean your area rug before applying rug protection treatments to protect your rug from stains of wine, soda, coffee, juice, and chocolate as well as pet accidents. Protect fine wool Oriental rugs from moth damage with our moth repellent treatment.
Custom-Sized Rug Padding Services
Our team of specialists at Teasdale Fenton Cleaning & Property Restoration, custom-cut each rug pad to the size and thickness of each area rug to reduce friction between the floor & the rug and to add a layer of comfort between you & the floor. These custom-sized rug paddings will stabilize your rug & enhance its safety by reducing slippage and provide sound absorption.
Rug Storage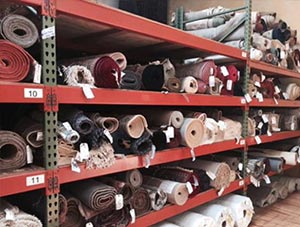 Teasdale Fenton Cleaning & Property Restoration's professional area rug cleaning services and moth repellent treatment are recommended, prior to storage in our climate-controlled facility. Our area rug specialists roll and wrap each rug carefully with a special breathable paper designed for Oriental and Persian area rugs to prevent any creases or folding marks. After that rugs are stored in a cool, dry, and well-ventilated area at our rug cleaning facility, conveniently located in the Greater Cincinnati & Dayton, OH area.
Let Teasdale Fenton Cleaning & Property Restoration Protect Your Rug in Decatur & Cincinnati
When it comes to the best possible rug protection services for your home or office in our Greater Cincinnati & Dayton service area, the company to know is Teasdale Fenton Cleaning & Property Restoration. For more than 15 years, we have set the standard for rug cleaning, rug maintenance, and rug protection in Decatur, Latonia, Hamersville, and dozens of the cities. When you need our services, contact us online or give us a call today at 513-729-9793 to schedule your rug protection services. Reasons to choose Teasdale Fenton Cleaning & Property Restoration include:
Cleaning rugs for over 15 years
Rug cleaning & repair specialist
State-of-the-art cleaning equipment & facility
Stain removal experts
Certified to clean even the most delicate rugs