Rug Pads Installation & Cleaning in Cincinnati, Amelia, & Dayton, Ohio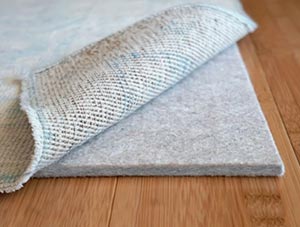 Teasdale Fenton Cleaning & Property Restoration is the most trusted and reputable company for rug pad installation, rug cleaning, and rug maintenance-related services for residential and business customers in Amelia, Bethel, and dozens of other cities throughout our Greater Cincinnati & Dayton service area.
Visit Our New Rug Cleaning Website
We have the best pool of IICRC-certified technicians to take care of the various requirements of our customers in Ohio, Kentucky, and Indiana. We provide our customers with the best quality rug pads to extend the lifetime of their valuable area rugs and carpeting. For more than 15 years, Teasdale Fenton Cleaning & Property Restoration has set the industry standard for superior rug pad installation and rug care services in Decatur, Latonia, Neville, and Manchester.
A high-quality rug pad should last multiple years before needing replacement. It is recommended to have your natural fiber rug professionally cleaned every one to three years. This timeline fits perfectly with pad replacement. When you need our help, call Teasdale Fenton Cleaning & Property Restoration at 513-729-9793.
Benefits of Rug Pads by Teasdale Fenton Cleaning & Property Restoration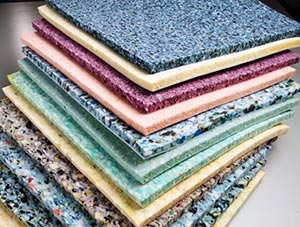 There are many benefits associated with the placement of specific padding under your area rug:
Extra Cushioning

A rug laid directly on tile or a hardwood floor will not provide much cushioning and can barely feel as though the rug is even there. The cushioning provided by the padding makes the rug feel softer, making it a more comfortable surface to walk, sit, or lay on. This extra cushioning will also help with noise reduction. A smaller added bonus that would be quite noticeable for homes with hard surface floors.

Prevent Slips and Fall

It is quite common for an in-home area rug to have furniture such as a couch or table placed on top of the rug. A rug with no padding is susceptible to sliding or bunching. This puts anyone walking on or across the area rug at risk of slipping or tripping over the rug. The padding will help to hold the rug in place, which will prevent the edges of the rug from sliding or bunching up.

A Protective Barrier

Area rug padding is typically made to help create a protective barrier between the rug and the surface beneath the rug. The obvious benefit to this is that if there is a spill on the rug, the padding will help to prevent the spill from seeping through the area rug and damaging the surface beneath the rug.
Types of Rug Padding by Teasdale Fenton Cleaning & Property Restoration
The three main types of rug padding are Non-Slip Rubber, Felt, and Felt-Rubber combination pads. Choosing the right pad for your particular rug and pad needs is important. Improper padding can actually damage your floor, as well as your fine area rug.
Choose Us to Install Your Rug Pad in Greenfield, Dayton, & Cincinnati
Contact Teasdale Fenton Cleaning & Property Restoration online or call us today at 513-729-9793 when it is time to install your new rug pad in Cincinnati, Greenfield, Dayton, Amelia, and other cities we serve in Ohio, Kentucky, and Indiana. Some of our most popular services include:
Cleaning rugs for over 15 years
Rug cleaning & repair specialist
State-of-the-art cleaning equipment & facility
Stain removal experts
Certified to clean even the most delicate rugs