Indian Rug Cleaning Service in Cincinnati, OH
Teasdale Fenton Cleaning & Property Restoration provides specially designed service to clean, repair, and maintain traditional Indian rugs in Aberdeen, Bellevue, California, Decatur, Erlanger, and other parts of the Greater Cincinnati area. Indian rugs are usually hand-woven and are made on a handloom which means attention to details is given to every piece. Moreover, natural colors and vegetable dyes are used in the making of these rugs which makes them all the more special as these are quite safe for children as well.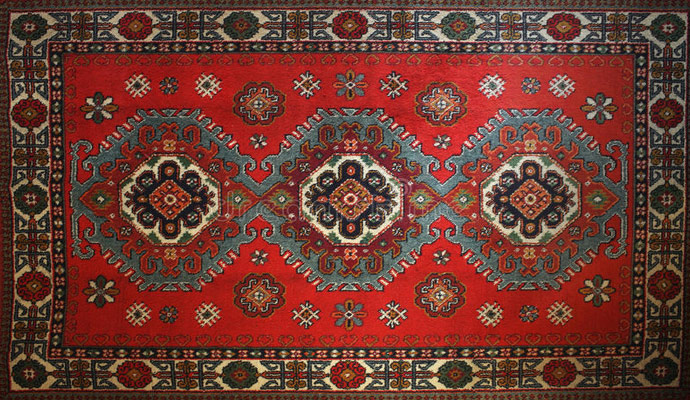 At Teasdale Fenton Cleaning & Property Restoration, our team understands how special every decorative piece is. Area rugs hold emotional values as one might have inherited them or brought them from India to give their home a touch of Asia. Our team carefully cleans every part of your rug making sure the fibers are not affected and the vibrant colors do not fade away during the deep-washes.
Reach our rug cleaning experts at 513-729-9793.
Follow These Simple Tips to Protect Your Indian Rugs
Blot spills right away- Blot away liquid spills with paper towels gently, making sure not to rub the stain. Rubbing the stain might discolor the affected area. This is just a temporary solution since you would need professional clean-up to ensure the spilling does not stain your rug.
Rotate the rug- Rotate your rug from time to time so that one corner of it is not always exposed to sunlight. If it is, the exposed part might start to fade with time.
Annual cleaning- A rug should be professionally cleaned once a year to remove the debris that might be stuck in the fibers from heavy foot traffic. A professional cleaning will also remove pet odor and clean harmful pathogens.
Why Choose Teasdale Fenton Cleaning & Property Restoration?
Our rug pick-up and drop-up service are free of cost and our experts are certified. They have cleaned the most stubborn stains and restored old rugs efficiently. We have been providing satisfactory services for years. Contact us online to get in touch.