Afghan Rug Cleaning Services in Cincinnati, OH
Afghani rugs are hand-woven and mostly assembled in northern and western Afghanistan. Various vegetable and other natural dyes are used to produce the rich and vibrant colors of these rugs which are meant to brighten up homes. The intricate patterns and octagonal shapes in the rugs give an ancient touch to interiors. To maintain the pop of colors and beauty of these traditional Afghani rugs, professional cleaning once in a while is important.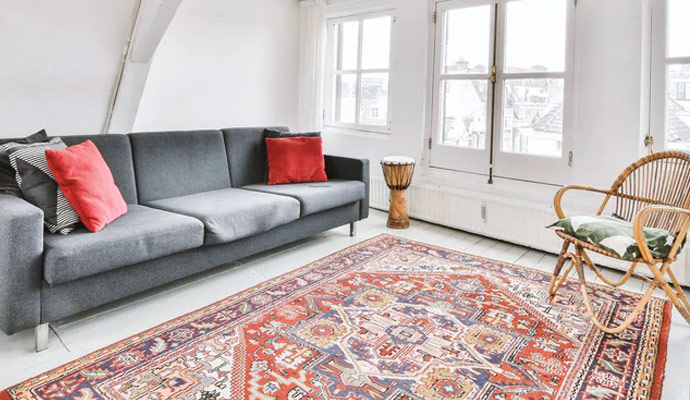 If you are located in Aberdeen, Bellevue, California, Decatur, Erlanger, and other parts of our Greater Cincinnati service area, Teasdale Fenton Cleaning & Property Restoration specializes in all forms of rug cleaning and we have been providing satisfactory services for years.
We provide free rug pick-up and delivery service throughout our service areas. Call us at 513-729-9793 or contact us online for an estimate.
Local Rug Cleaning Experts in Cincinnati
At Teasdale Fenton Cleaning & Property Restoration, our trained and experienced rug cleaners will ensure your precious rug is handled with care. We use a blend of specially formulated cleaning agents to deep clean rugs, our dirt extraction method is mild as we avoid harsh scrubbing to protect the fibers. Our cleaning methods are meant to successfully remove stubborn stains without fading the colors.
Why Choose Teasdale Fenton Cleaning & Property Restoration for Your Afghani Rug Cleaning
Call Teasdale Fenton Cleaning & Property Restoration today at 513-729-9793 if your Afghani rug needs professional clean-up. We offer:
Free pick-up and drop-off option
State of the art equipment & facility
10% military and senior discount
24/7 response for emergency clean-up