Winter Fire Prevention in Cincinnati, Springfield & Dayton, OH
Ohio homeowners require suitable indoor heating for freezing temperatures in winter, but safety around portable heaters or fireplaces is always paramount.
According to the study, Heating Fires in Residential Buildings (2013-2015), an average of 45,900 home heating fires occurred in the United States in that time. Residential fires averaged 205 deaths, 725 injuries and $506 million in property losses per year. Cooking and heating were the leading and second-leading causes.
Heating your home safely in the winter will ensure better fire prevention and help you avoid loss of life or property, serious injuries for you or potentially your neighbors.
Teasdale Fenton Tips for Winter Fire Safety in Cincinnati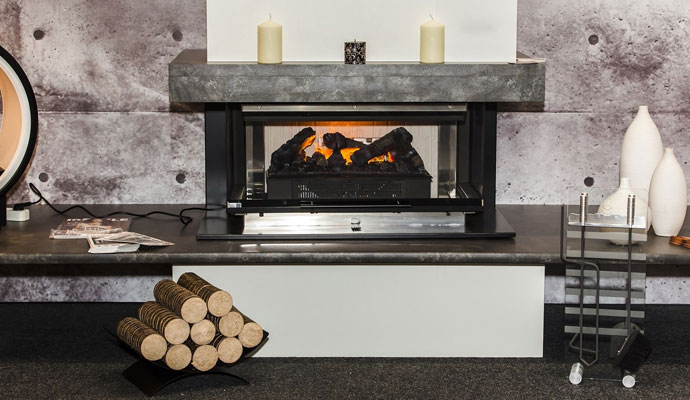 Make sure your heater is cleaned an inspected before winter. Regular maintenance can fix minor malfunctions that can become major.
If using a portable one, invest in a heater with an automatic shut-off switch in case the unit tips over.
Keep bedding, clothing, and curtains 3 or more feet from heaters.
Plug portable heaters directly into wall outlets and not into overloaded strips, extension cords or circuits.
Test smoke alarms and fire extinguishers periodically.
Turn off HVAC units, ovens, and water heaters off before trips.
Cover fireplaces with glass or metal screens to prevent embers or sparks from reaching living areas.
Look to Teasdale Fenton For Winter Fire Safety in Cincinnati & Dayton
In case of fire, always stay calm, have a well-rehearsed evacuation plan, get to a safe meeting spot and then call call 9-1-1. If you can't safely or reasonably extinguish a fire yourself, leave it to first responders. After the fire, call Teasdale Fenton Cleaning & Property Restoration for the next steps.
If you reside in Dayton, Lebanon, Middletown or surrounding cities in our Cincinnati service area, Teasdale Fenton can help. We provide comprehensive fire restoration services to help with your disaster recovery. Call us at 513-729-9793 for immediate assistance or click here to schedule an appointment.