Smoke & Soot Restoration in Cincinnati, OH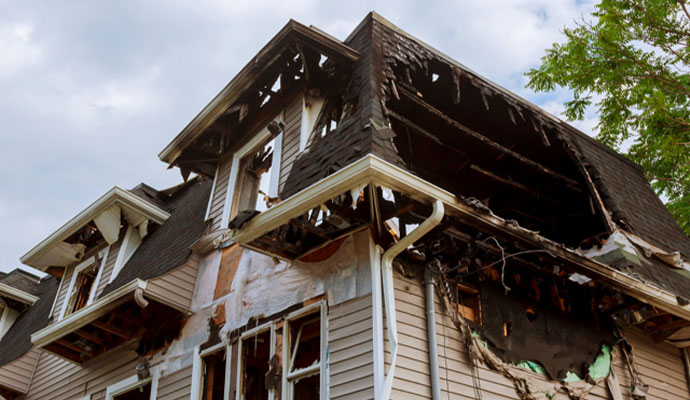 Dealing with the aftermath of a fire can be overwhelming. The remaining soot and odor can trigger allergens or cause other health hazards, so it is important to get smoke and soot professionally cleaned.
At Teasdale Fenton, our team specializes in restoring properties after a fire. If you reside in Aberdeen, Eldorado, Milford, or anywhere near Greater Cincinnati, just dial 513-729-9793 or contact us online to know more about our service.
Thorough Cleanup and Sterilization for Cincinnati Properties
Smoke can damage the contents of a home within a few hours, walls can get discolored, metals can tarnish, and appliances can start getting yellow. So it is best to call up a restoration company as soon as the fire eases down. If you decide to hire us, we will first determine the extent of the damage and provide you with a detailed estimate of our service. Then we will,
Clean soot or other residues
Discard materials that are beyond repair
Clean carpets or rugs
Neutralize the smoke odor with professional dehumidifiers
Deodorize and sterilize the whole area to prevent mold growth
24/7 Emergency Response
Our team has years of experience in restoring properties, be it from a fire accident or water damage. We understand that disasters do not come with a heads-up, hence our emergency response team works round the clock for providing immediate service. Soot cleanup is not an easy task and requires the right equipment and expertise. Just dial 513-729-9793 and we will ease your worries!
Our Fire Remediation Provides
Smoke and soot cleanup
Board-up service
Duct system smoke removal
Smoke odor removal