Insurance Claim Assistance in Cincinnati & Madeira, OH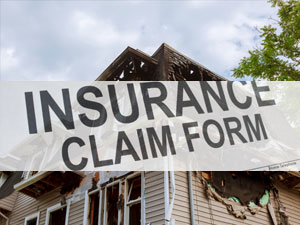 Dealing with a fire disaster can be distressful. Along with keeping your family safe, you need to do deal with smoke and soot, discard ruined contents, and clean residues caused by the fire. All these tasks can be overwhelming, and the last thing would like to add to your long list, is dealing with an insurance company. This is when Teasdale Fenton Cleaning & Property Restoration can ease your worries, we will document the damages done and assist with your insurance claim procedure. Just dial 513-729-9793 or contact us online, our team will be there to help!
We are your local damage restoration company and provide all forms of services needed to fix a property after fire damage. In Aberdeen, Eldorado, Milford, or other cities in the Greater Cincinnati area, our fire restoration experts provide smoke and soot clean up, odor removal, and board up services.
Working Directly with Insurance Companies in Ohio, Kentucky, & Indiana
We provide 24/7 emergency service for disasters, be it from an unfortunate fire or a storm, our team is standing by round the clock to help you with all forms of calamities. After you call us, we reach your property in Ohio, Kentucky, or Indiana as soon as possible and assess the damage. Then we document the affected areas by taking pictures and making a list, which is later presented to your insurance company.
Filing an invalid or unnecessary claim might lead to denial, so it is essential to know the insurance policies well and file them properly. Our team is experienced and trained in assisting with claims after water, fire, and storm disasters, so you can rely on us completely.
Trust Teasdale Fenton Cleaning & Property Restoration with Your Fire Damage Insurance Claims in Mason & Aberdeen, OH
Among the many reasons you can trust Teasdale Fenton Cleaning & Property Restoration for restoration work, as well as insurance claim assistance, in the Greater Cincinnati area include:
We bill and work directly with your insurance company
Our team is IIRC certified
24/7 emergency response service
We can simultaneously restore your property while working for insurance claims
We use state-of-the-art equipment
Let us lessen your worries, dial 513-729-9793 and we will be there to help!