Fire Safety Tips in Cincinnati, Milford, Amelia, & Eldorado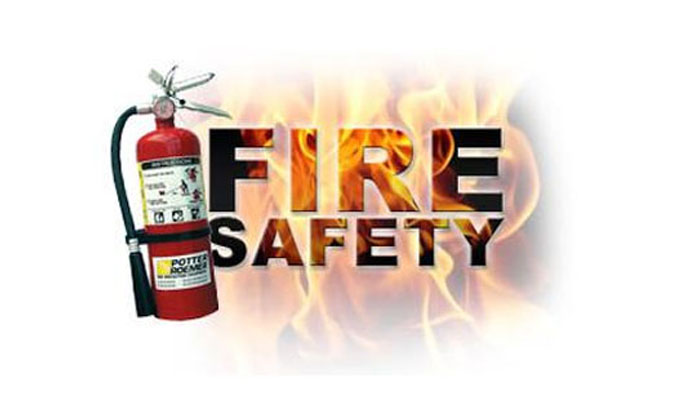 Every home should be equipped to minimize the risk of fire. However, accidents are inevitable, if a fire occurs in your property, call 911 immediately and a restoration company to help restore your property.
Teasdale Fenton Cleaning & Property Restoration provides fire damage restoration service for properties in Aberdeen, Eldorado, Milford, or anywhere else in the Greater Cincinnati area. Our services include smoke and soot removal, HVAC system cleaning, smoke odor treatment, and board up service. Dial 513-729-9793 or contact us online to know more about our service.
Follow These Fire Safety Tips to Minimize Risks
Heating Appliance: Heating appliances like heaters and ovens should be kept at least three feet away from combustibles items.
Kitchen Safety: Kitchen fires are not uncommon, so it is important to be careful while working in the kitchen. If your cooking pan catches fire, do not pour water in it, as it can worsen the situation, instead, use a fire extinguisher.
Check Electronic Appliances: If you notice frayed wires or hot switches, call the nearest electrician and get those fixed immediately.
Check the Smoke Detectors: Once in a while check the batteries of your smoke detectors and make sure it functions properly.
Discard Cigarettes Properly: This is often ignored, a cigarette that has not been put off properly can easily start a fire. Make sure cigarette butts are either soaked in water or put in ashtrays.
Child-Proof: If you have children, make sure to put hazardous items like lighters and matches away from their reach.
Invest in Fire Extinguishers: Each floor in your home should have a fire extinguisher as it is important to have one nearby in case of an emergency.
Let Teasdale Fenton Cleaning & Property Restoration Help with Evacuation Plans & Fire Drills in Cincinnati, Ohio
Sit with your family and outline two escape routes in case of a fire, so if one route is blocked, the other one can be used. Along with the escape route, you and your family should practice fire drills at least once a year. Fire drills will help you stay calm and act swiftly under emergencies.
Follow these safety tips to be on the safe side, but unfortunate situations can occur, and you should be prepared for it as well. At Teasdale Fenton Cleaning & Property Restoration, our team is licensed and experienced to combat fire damages, just dial 513-729-9793 and we will be on our way.