Cincinnati's Fire Damaged Floor Restoration
Recovering from a fire disaster can be an overwhelming process. Once the fire is extinguished, there are several things a homeowner has to sort out. Ensuring your family is in a safe place is the first task. Along with this, discarding burnt contents, cleaning the smoke and soot residue, and salvaging contents need immediate attention. Once these have been sorted out you need a complete restoration procedure that will help you to return to your normal life as soon as possible.
Soon after the fire is put off, call for an emergency board-up service to help your property from further damage. In Amelia, California, Hamilton, and surrounding areas in Cincinnati Ohio, Teasdale Fenton Cleaning & Property Restoration is the place to call. We provide all forms of restoration services needed to protect your home after an unfortunate fire.
Restoring your damaged floorings after a fire is essential because not only do your floors suffer the smoke and soot but also from water damage while the fire is being smothered.
24-Hour Emergency Restoration for Cincinnati Properties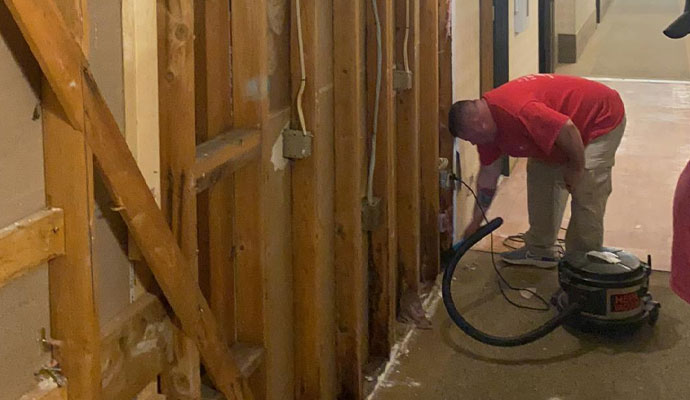 Teasdale Fenton Cleaning & Property Restoration understands the importance of emergency response after a disaster. Our emergency team works round the clock and is just a call away. Upon arrival, we will first inspect the extent of the fire damage to your floorings and document it by taking photographs. The documentation will help you while filing for insurance. Then, we will extract the water and dehumidify the area to prevent mold growth. Then, we will plan the restoration procedure of the floorings. Every flooring is different and our team is experienced to restore almost all types of floorings, be it wooden, marbled, or titled.
Reach our emergency team at 513-729-9793 or click here to schedule an appointment.