Commercial Carpet Cleaner in Cincinnati, OH
Cleanliness is most often the primary indicator of customer satisfaction. Dating back to our roots, Teasdale Fenton Cleaning & Property Restoration has provided cleaning programs to properties like yours that help ensure satisfaction. With our community deep-cleaning program, you have a partner in the Greater Cincinnati Area that you can trust for fair prices and a management team that always responds quickly. Teasdale Fenton Cleaning & Property Restoration's certified technicians bring the latest technology and know-how to cleaning.
Whether dealing with carpets, tile and grout or concrete, our experienced cleaning teams have the expertise and equipment to handle your needs. They also excel at additional services, such as cleaning draperies, upholstery and hardwood floors; stretching and repairing carpets and rugs; pressure washing concrete; and de-odorizing to perfection with the latest hydroxyl technology. As your cleaning partner, next-day service is guaranteed. Some of our most popular services include: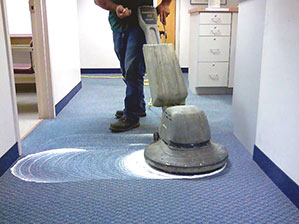 Truck mounted Butler System
Low-moisture cleaning
Encapsulation Cleaning
Portable Extraction
On-site drapery cleaning
Cubicle wall cleaning
Air duct cleaning
Area rugs
24-hour flood emergency
Fire and smoke damage
Mold damage
Furniture cleaning
Concrete cleaning
We're Here For You 24/7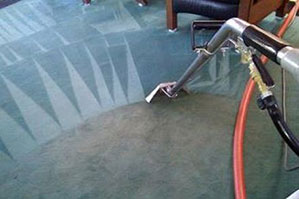 Should there be a disaster involving water and/or fire, Teasdale Fenton Cleaning & Property Restoration stands ready to help at any time, seven days a week. We'll respond within an hour to get your community back in order with minimal downtime. Whether it's cleaning smoke damage or performing a water extraction, our team will work tirelessly to get your property in Greater Cincinnati or Northern Kentucky as clean and healthy as it was before the disaster, perhaps even better. Our certified technicians use the state-of-the-art equipment and procedures for fire damage repairs, smoke damage restoration and water damage services.
Trust Teasdale Fenton Cleaning & Property Restoration be Your Commercial Carpet Cleaner in Cincinnati 
When your commercial carpets need cleaning, you need to rely on the skilled professionals from Teasdale Fenton Cleaning & Property Restoration. We have set the industry standard for a wide range of superior cleaning services in the Greater Cincinnati, Ohio area for almost two decades. Contact us online or give us a call at 513-729-9793 to get a free estimate or learn more about our commercial carpet cleaning services.