Carpet Cleaning & Property Restoration in Batavia, OH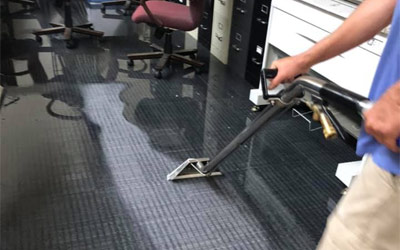 If you are looking for carpet cleaning, hardwood floor, furniture, area rug and air duct cleaning in Batavia, Teasdale Fenton is the professional cleaning service provider you can trust. When you require residential or commercial cleaning, contact the experienced and well-trained team at Teasdale Fenton.
We are proud to be the region's leading provider of comprehensive cleaning services for both home and business owners. We are ready to assist you whether your property has been damaged and requires post-restoration cleaning or you simply want to set up an ongoing maintenance plan.
Call us today at 513-729-9793 to schedule any of our restoration services in Batavia!
Specialized Service for Covid-19 Response & Protocol
Teasdale Fenton is dedicated to keeping your facility clean and healthy for both your family and your employees because we understand how important keeping them healthy is to you. During the ongoing pandemic, we provide a healthy environment for your facility by offering a wide range of customizable cleaning options, such as cleaning and disinfection against COVID-19 and its variants. To date, we have consistently gone above and beyond what our customers have come to expect from a cleaning company to deliver dependable, high-quality commercial cleaning services for over 23 years.
At Teasdale Fenton, all of our employees are equipped to assist our customers in any of their cleaning needs. We can clean any surface in the home or business regardless of surface type (wood, tile, vct, stone, any and all textiles).
Below you will find a list of precautions and protocol changes we have made to ensure we are safely assisting our customers and our employees during this uncertain time.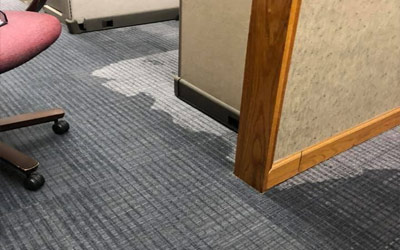 Chemicals: Teasdale Fenton Cleaning & Property Restoration offers a full range of fully-compliant sanitizers and disinfectants.
Cleaning & Property Restoration Task Force: We have assembled a certified group of technicians that are able to do anything from precautionary sanitizing in your office or home to a full-blown sanitizing of an office or home that has had a known positive infection.
Equipment Disinfecting Protocol: All cleaning equipment is thoroughly cleaned and disinfected after each job that we complete.
Employee PPE and Training: All of our employees have been provided with a full gambit of PPE equipment ranging from gloves, M-95 masks, disinfectant, shoe covers and on rare occasions Tyvek suits and full-face respirators if they were needed.
Checking Employees: For the safety of our customers as well as our employees each employee will begin their day by coming into an isolated office and we check each employee for fever as well as any other pertinent symptoms.
Rely on Teasdale Fenton for Residential & Commercial Cleaning in Batavia
When it comes to cleaning services, the best way to keep your carpets or other types of floors clean, is through a professional carpet cleaning company, like us at Teasdale Fenton Cleaning & Property Restoration, who can handle any of the following services:
You can also check our website for online special offers for our services. We provide top-notch cleaning and restoration services; we can help homeowners in Aberdeen, Addyston, Alexandria, Amelia, Aurora. Call us at 513-729-9793 or contact us online today.
Customer Reviews from Batavia