Encapsulation Carpet Cleaning in Cincinnati & Dayton, OH
With a deeper clean than vacuuming alone and less disruption than hot water extraction, encapsulation carpet cleaning is a great way of carpet maintenance. Teasdale Fenton Cleaning & Property Restoration provides its customers in the Cincinnati & Dayton, OH service area with the most satisfactory encapsulation carpet cleaning services.
What is Encapsulation Carpet Cleaning?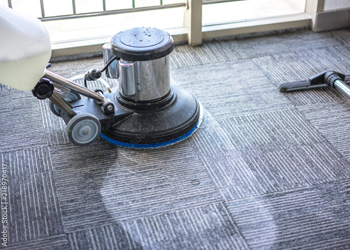 Encapsulation carpet cleaning involves encapsulating soils in a cleaning agent and then vacuuming the dried crystals away. With encapsulation, a solution is applied to the carpet via a number of methods: it might be applied using a rotary machine, CRB counter-rotating brush, a brush applicator, or a compression sprayer.
The method of application doesn't really matter, though; what's important is that the solution gets worked deep into the carpet. What happens then is the cleaning compound in the solution absorbs and crystallizes around the dirt in the carpet, before being vacuumed up afterward.
This method of cleaning is really popular for carpets that have a high volume of traffic. Because there's no drying time or need for shampoos, the length of time that a carpet needs to be treated before cleaning has finished and can be used again within a very short time. In most cases, cleaning can be finished and the carpet back in use in less than an hour. There's also the added benefit of reducing carpet degradation by wetting it less frequently.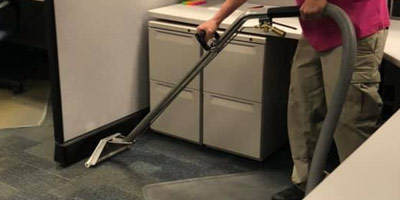 Fast Dry Time
When performing an encapsulation cleaning system, the carpet is not soaked with water as it is done with hot water extraction. The low moisture encapsulation cleaning method allows the carpet to dry within about 20 minutes of cleaning.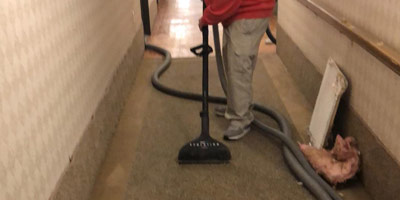 No Wicking Or Resoiling
In addition to faster dry times, less water means no wicking or resoiling. Wicking occurs after carpet stains are treated with cleaners and water; as the water evaporates, soils remaining at the bottom of the carpet fibers travel up to the visible surface of the carpet and make the stain reappear. Encapsulation avoids this problem by not over saturating the carpet fibers and trapping all the soil within the polymers that are then vacuumed away.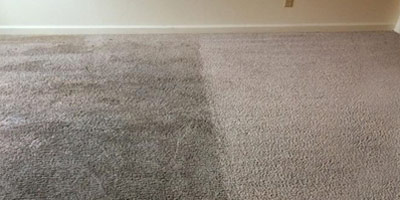 Improved Carpet Appearance
Perhaps the most significant benefit of encapsulation cleaning is the improvement in carpet appearance and a longer life cycle for the carpets. Regularly removing embedded soils with encapsulation cleaning prevents the buildup of sticky residues that can attract more dirt and make your carpets look visibly soiled.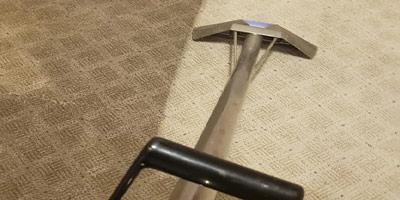 Inexpensive
The cleaning method is also a relatively inexpensive one, as the equipment needed to clean is minimal, and the need for operator training is minimal; it's the kind of solution that almost works by following instructions on the box, so to speak.
Why Choose Teasdale Fenton Cleaning & Property Restoration?
Contact Teasdale Fenton Cleaning & Property Restoration online or call us today at 513-729-9793 to book an estimate, carpet pickup, and delivery services for free. Our services are available in Blanchester, Greenfield, Hamersville, Petersburg, Russellville, and other parts of the Cincinnati & Dayton, Ohio service area. Storage and Shipping services are also available.
Cleaning carpets for over 15 years
Carpet cleaning & repair specialist
State-of-the-art cleaning equipment & facility
Stain removal experts
Certified to clean even the most delicate carpets